Keystone Alley Cafe
We were invited for a "free dinner for five"
by chef and Patty as a farewell gift.

"for five" meant dad, mom, Matt and us.

The season was over but it was busy night!
We called the restaurant to make a reservation.
There was only

one table

left for that night
and we eventually get a table for 5.



This was our "welcome" plate.
when I remembered to take a picture,
there is only one piece of spring roll left.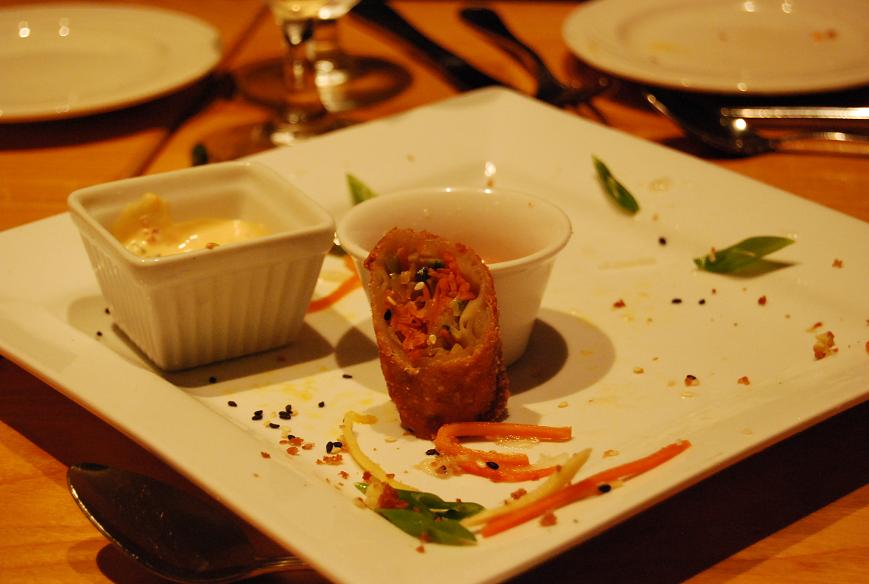 dinner roll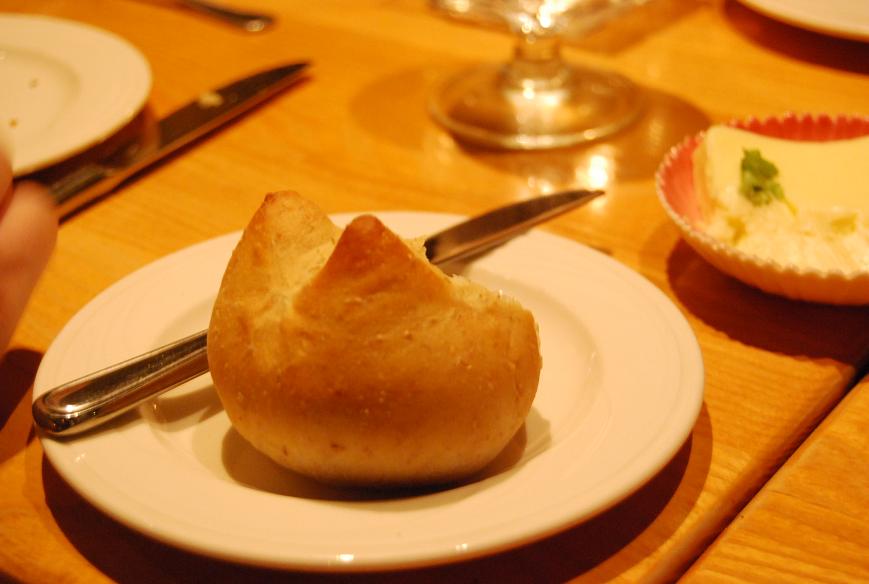 shrimp Tenpura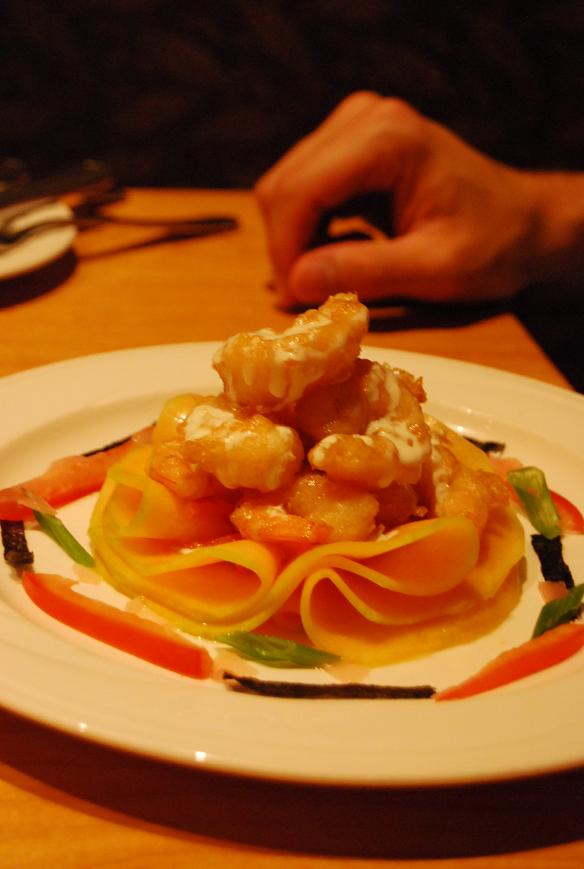 crab cakes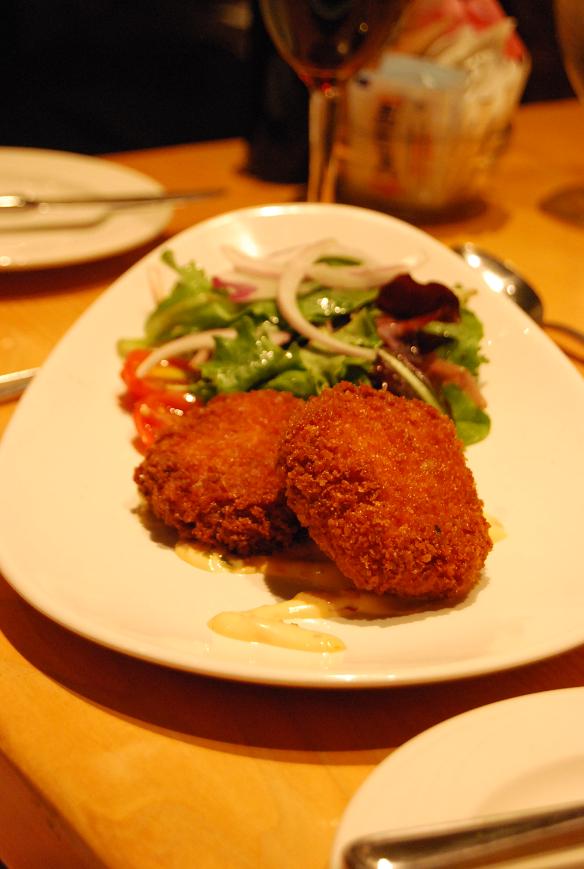 Cory and Dad had New York Strip Steak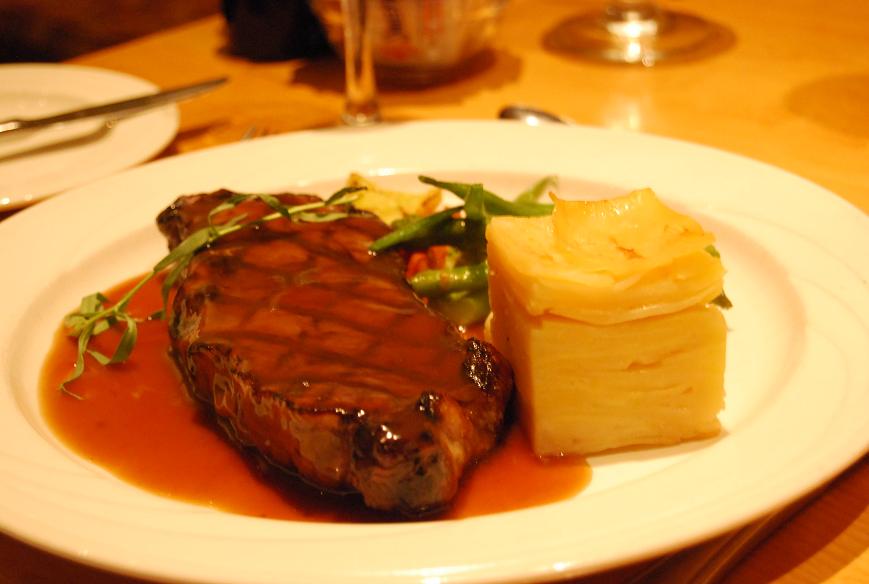 Mom had Scallops with Coconut Curry Sauce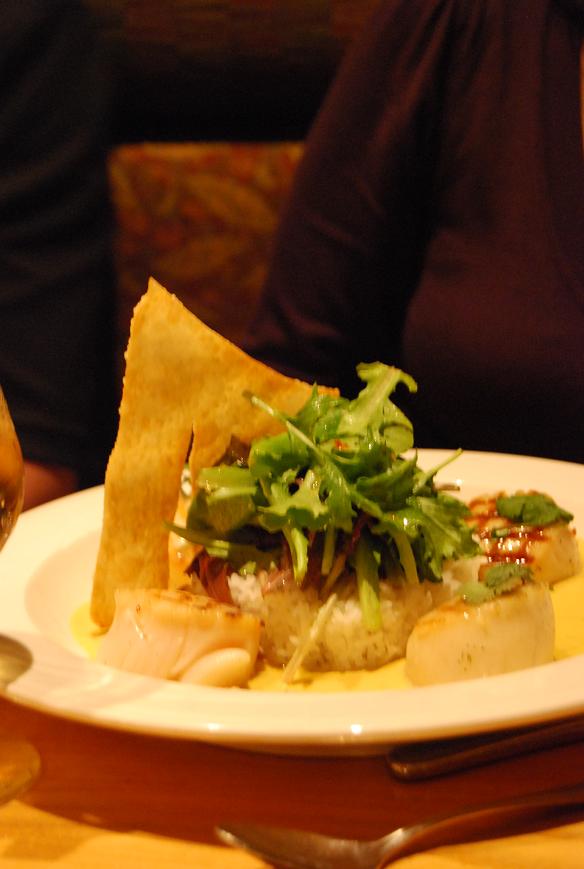 Matt had Pork Tenderloin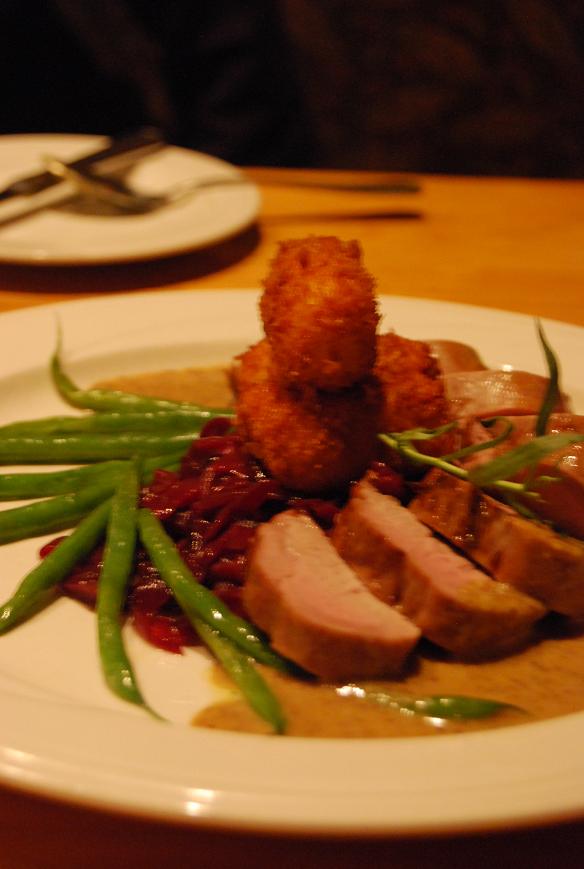 I had Today's Fish Special
Shrimp Crusted Arctic Char with shrimp cream sauce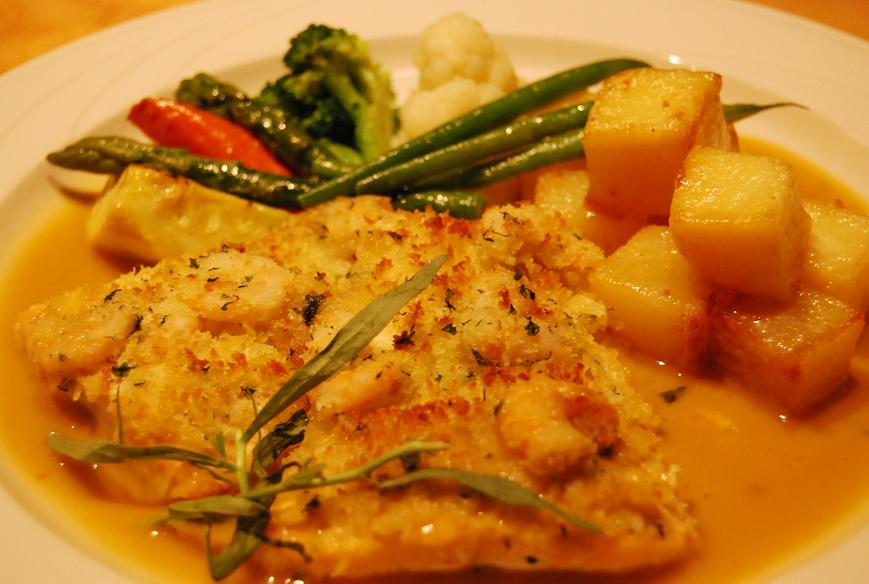 While we worked here, we never had this fish dish.
(We never had it because a lot of Jewish people wouldn't eat it.)

Everybody enjoy all the meal!
But we couldn't skip the desserts..

Mom had Maple Mouse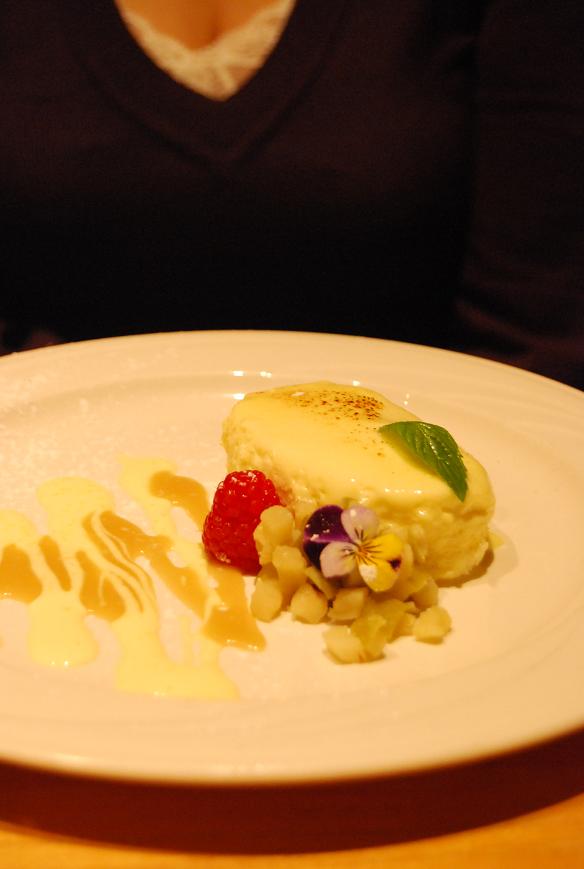 Matt had Apple Tart with Caramel Ice Cream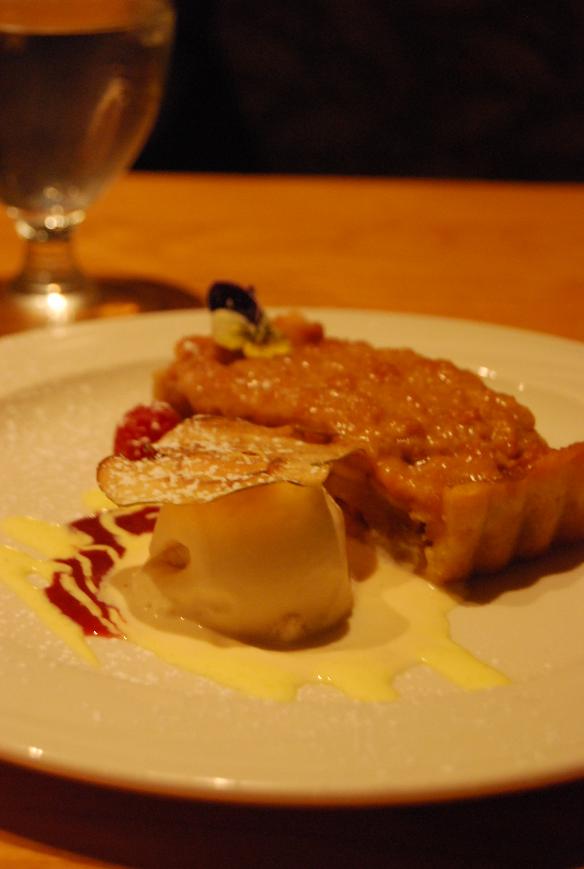 Cory had Ice Cream Trio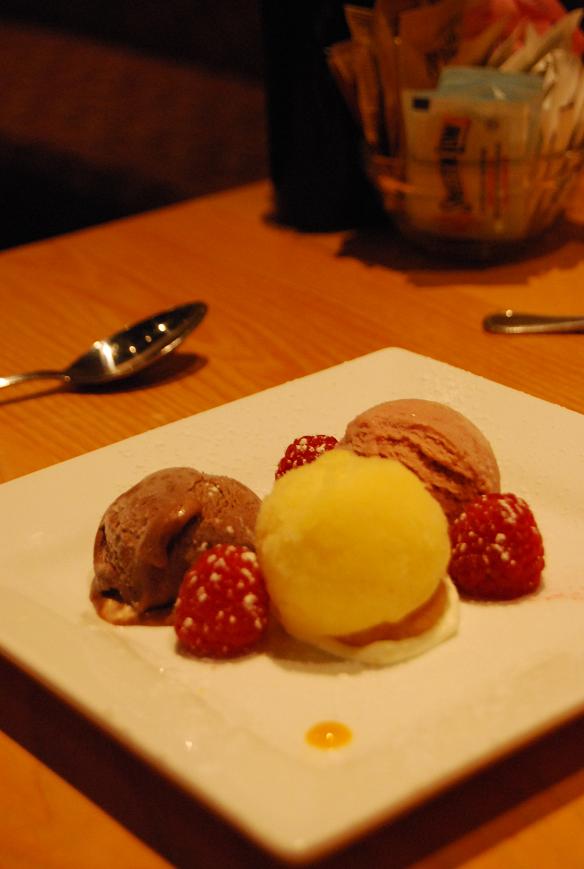 Double chocolate, Raspberry Ice cream, Citrus Sorbet

I had a "Queen of Dessert" Brulee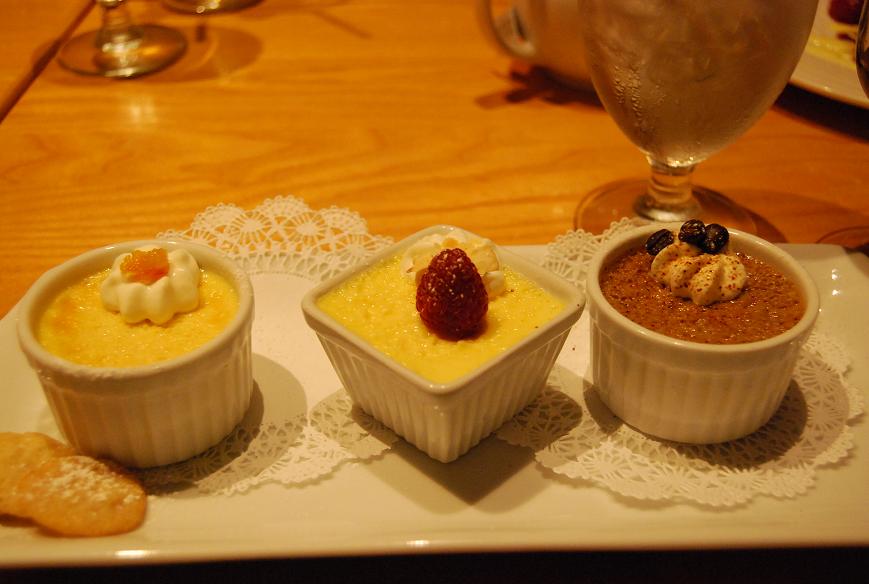 I asked them not to caramelize them...
from left, Grand Marnier, Amaretto, Irish Cream

We all went up to the kitchen and thanked and said good bye.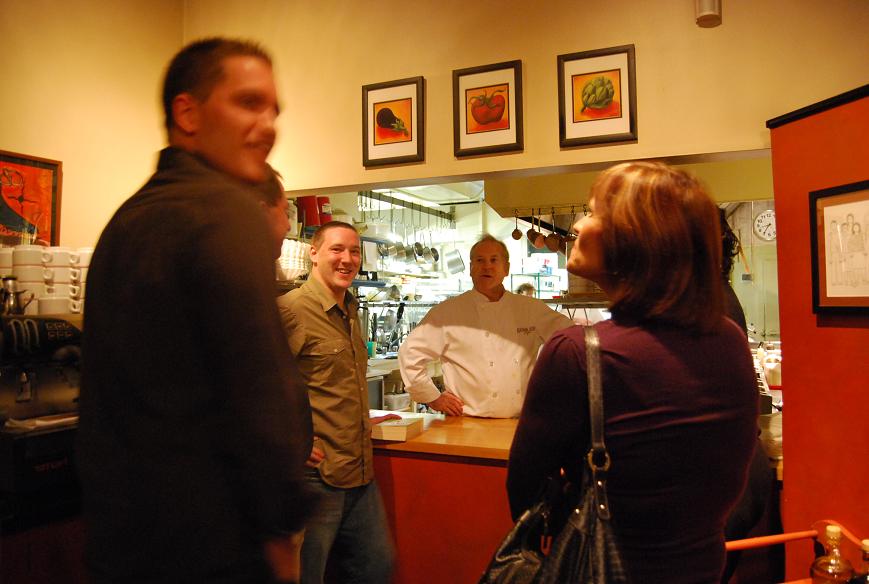 Great food, Great service and Great to be a customer!!!

Again..... Thank you for everything!