TOMATO & AVOCADO BENEDICT
3連休の初日は、半日お家でまったり♪

遅めに起きて、洗濯して、包丁研いで(笑)

今の勤め先には、クラブ通信たるものが毎月一回発行されていて、
そこで見つけたシェフのレシピでブランチを作りました~

TOMATO & AVOCADO BENEDICT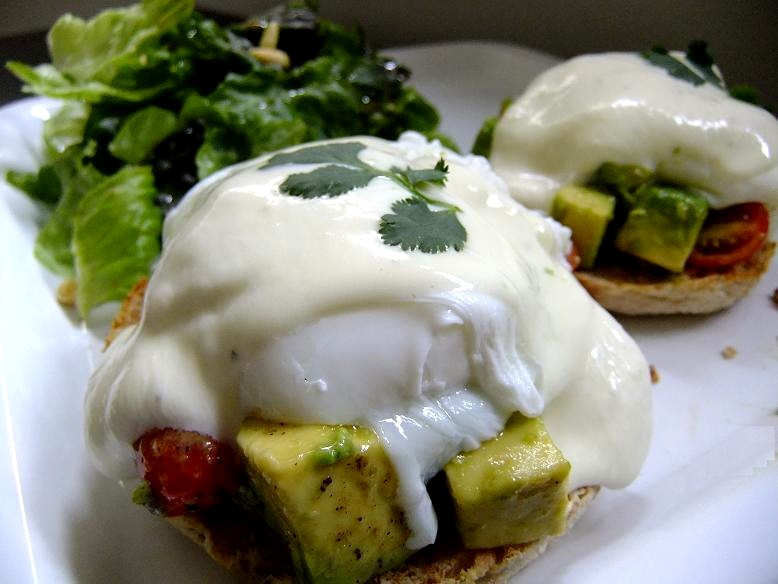 通常のホーランダーソースには卵黄がタップリ使われていますが、
サワークリームベースに、ライムが利いていてとても爽やか♪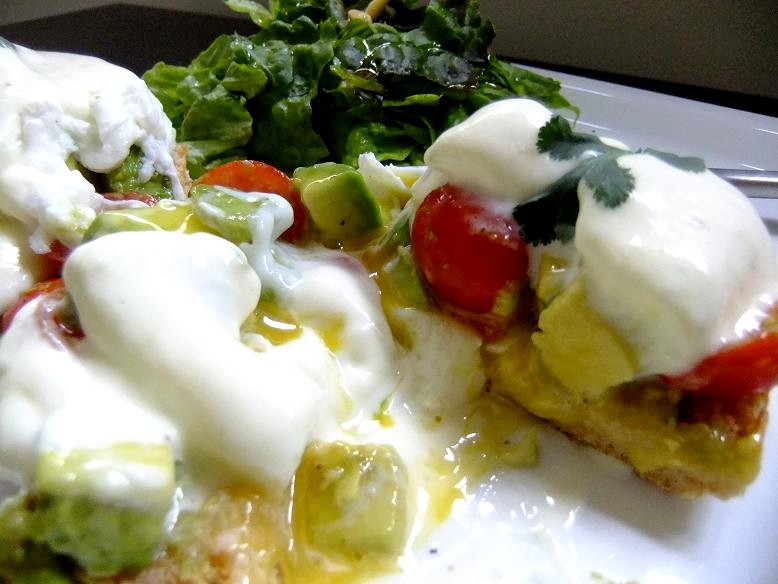 卵がちょっとrunny過ぎたかな?!

こんな変わったベネディクト、嬉しいビックリ!!本当に美味しかった!!



TOMATO & AVOCADO BENEDICT
Serves 4

Lime Crème Fraiche

½ cup of sour cream
1 cup whipping cream
1 lime zest & juice
Salt & pepper

Combine the sour cream with whipping cream the day before,
covering with a tea cloth; leave out on the counter until the next morning
(this will reactivate the bacteria in the cream and thicken it into a
crème fraiche consistency. This reaction is similar to the process of yogurt
making and quite safe for consumption.)

Season the crème fraiche with the lime juice, zest, salt & pepper




Tomato & Avocado Benedict

2 vine ripe tomatoes
1 ripe avocado
1 Tbs olive oil
Salt & pepper
Fresh cilantro
4 English muffins
8 free range eggs
3 Tbs white vinegar

Remove the skin and seed of the avocado, dice the avocado & tomato
into 2cm cubes then season with the olive oil, salt and pepper.

Bring to a rolling boil in a small, deep pot then add 3 tablespoons of
white vinegar to the water.
Crack the eggs into the water.
They should take approximately 4-5 minutes to cook
(the yolk should be soft but not runny.)

Remove eggs with a slotted spoon and place in a bowl of warm water
to hold until served.
Cut the English muffins in halves and toast to desired doneness,
place a portion of the tomato avocado mixture on the warm muffins
and then one egg on each half.
Finish with the lime crème fraiche, some sprigs of fresh cilantro.